Backgrounds
Cubelite
ExpoDisc
Lee Filters
Light Meters
Lighting
Peli Cases
Special Offers
Tripods
Your Basket

S K D
UK Professional Photographic Equipment
Suppliers
"With over 20 years of experience in the specialist photographic industry, I aim
to offer good advice, a friendly personal service, customer satisfaction
and very competitive prices
Peter Rogers
Studiokitdirect.com operates as a mail-order business. You can either place your order on-line via our web site or, if you prefer, call us and place you order by phone. Please feel free to browse our large range of products, supplied by some of the industries best known brands, and get a good idea of what Studiokitdirect.com can offer. If you need any advice, please call.
To place your order via phone or fax.
Tel : 01746 769 768
fax: 01746 767 198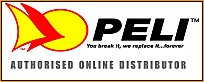 IMPORTANT NOTE : Images and colours used on this site are for illustration purposes only and should not be relied upon to accurately represent actual products. Differences in colour/shade are impossible to prevent using current internet/computer technology.